We're committed 

        to your success


Bob Beranek has been a trainer and a well respected leader in the Auto Glass Industry since 1973. He started his career at a large regional glass company in the Midwest as an installer and progressed to a District Service Manager/Operations Development Manager. Here he set up one of the first technical training programs in the country for installation technicians.

In 1992, Bob started Automotive Glass Consultants to spread the gospel of safe installation practices to organizations and companies all over the world. He developed technical training schools for the National Glass Association, PPG Prostars, Vitro America and Mexico, most of the major foreign and domestic car companies, the Independent Glass Association, and many other independent glass shops.

Bob is a member of all of the nation's auto glass certifying agencies, a board member for the Automotive Glass Replacement Safety Standards Committee (AGRSS) and the Chairman of the Standards Development Committee. He is also a proud recipient of the Len Stolk Special Achievement Award.

In addition, Bob developed the online training website www.AutoGlassUniversity.com, one of the few technical training courses in the country that is an approved AGRSS Registered training program.

When not busy with traveling and helping other glass organizations achieve excellence, Bob runs his own installation company near Madison WI, Automotive Glass Experts. He is a proud father of two and a grandfather of four beautiful, intelligent and talented children with one, his son Jay, following in his footsteps in the auto glass industry.

Interested in learning more?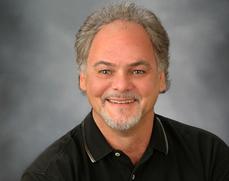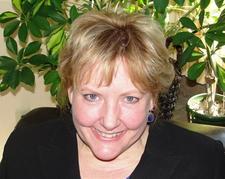 Ann Schuelke has worked in the glass industry for more than sixteen years. She got her start in 1981 when she took over the supervision of the customer service representations for a Midwestern glass company. During her time there, the company grew to 40 field offices. Ann developed training programs covering sales, customer service, proprietary computer programs and accounting practices. She recruited and hired employees, managed the corporate "Hotline" call center and supervised a team that maintained consistent performance throughout the organization. Traveling extensively, Ann and her staff were an important part of the Field Operations Team, opening branch offices and performing yearly branch inspections. She developed a grade advancement program for field office staff to provide motivation, employee retention and a recognized career path.

In 1992 Ann joined a Human Resource Consulting and Staffing firm. In her time there, Ann did direct outside sales and sales management. She became a Director, grew the organization from two offices to twelve and obtained her certification as a Senior Professional in Human Resources. This designation signifies her expertise in the areas of Strategic Business Management, Workforce Planning and Employment, Human Resources Development and Rewards, Employee and labor Relations, Risk Management, Training Techniques and the interrelation between human resources activities across functional areas.  

In 2005, Ann joined Automotive Glass Consultants. She became the technical writer and the editor of the training website www.autoglassuniversity.com. Together with her partner, Bob Beranek she wrote and published "The Complete Guide to Auto Glass Installation-A Textbook". This book is the only complete guide to glass installation in the industry today.